The amazing healing powers of the body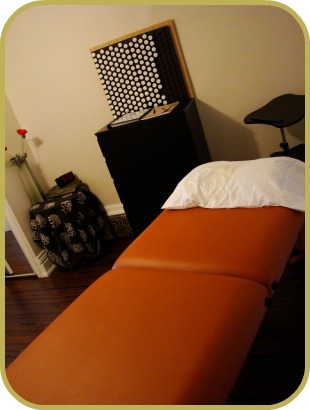 Eden Energy Medicine recognizes that energy is a vital living, moving force that determines much about health and happiness. You can heal the body by activating its energies, and by restoring energies that have become weak, disturbed or have become out of balance.
Energy Medicine is a compliment to standard medical care, and a complete program on its own.
Energy Medicine therapy has been successful in relieving physical illness, emotional or mental issues, promotes a high level of wellness, and gives you peak performance.
Metamorphosis Healing Arts Centre has the expertise and knowledge to help you enhance your body's ability to optimize its healing process. A simple non-invasive assessment will guide us in designing your customized care plan, focused on your specific needs and goals.
We utilize a variety of simple, easy to manage techniques, which may include a combination of gentle touch or tapping, light exercise or massage, breathing and even nutritional support. We can also provide you with the tools to further enhance your wellness in the comfort of your own home.
"Energy Medicine is the last big frontier in medicine."
~ Dr. Oz., M.D., College of Physicians and Surgeons, Columbia University
Energy Medicine heals the body by activating its natural healing energies; you also heal the body by restoring energies that have become weak, disturbed, or out of balance.
To accomplish this goal, energy medicine utilizes techniques from healing traditions such as acupuncture, yoga, kinesiology, and qi gong.
Flow, balance, and harmony can be non-invasively restored and maintained within an energy system by tapping, massaging, pinching, twisting, or connecting specific energy points (acupoints) on the skin; by tracing or swirling the hand over the skin along specific energy pathways; through exercises or postures designed for specific energetic effects; by focused use of the mind to move specific energies; and/or by surrounding an area with healing energies (one person's energies impacts another's).
What is Energy Medicine
The oldest, safest, most organic, and most accessible medicine there is.
Potent techniques that allow you to participate more fully in your OWN healing by learning to clear, balance, and direct the natural energies in your body. An empowering system for self-help and a powerful tool for health care practitioners.
How Energy Medicine Works

Energy Medicine recognizes energy as a vital, living, moving force that determines much about health and happiness.

In energy medicine, energy is the medicine, and energy is also the patient. You heal the body by activating its natural healing energies; you also heal the body by restoring energies that have become weak, disturbed, or out of balance.

Energy Medicine is both a complement to other approaches to medical care and a complete system for self-care and self-help.

It can address physical illness and emotional or mental issues, and can also promote high-level wellness and peak performance.

The essential principles of energy medicine include:

Energies — both electromagnetic energies and more subtle energies—form the dynamic infrastructure of the physical body.
The health of those energies – in terms of flow, balance, and harmony–is reflected in the health of the body.

To overcome illness and maintain vibrant health, the body needs its energies to:

Move and have space to continue to move — energies may become blocked due to toxins, muscular or other constriction, prolonged stress, or interference from other energies.
Move in specific patterns — generally in harmony with the physical structures and functions that the energies animate and support. "Flow follows function."
Cross over — at all levels, from the microlevel of the double helix of DNA, extending to the macrolevel where the left side of the brain controls the right side of the body and the right side to the left.
Maintain a balance with other energies — the energies may lose their natural balance due to prolonged stress or other conditions that keep specific energy systems in a survival mode.

Conversely, when the body is not healthy, corresponding disturbances in its energies can be identified and relieved.

Flow, balance, and harmony can be restored and maintained within an energy system by:

Tapping, massaging, pinching, twisting, or connecting specific energy points on the skin
Tracing or swirling the hand over the skin along specific energy pathways
Exercises or postures designed for specific energetic effects
Focused use of the mind to move specific energies
Surrounding an area with healing energies (one person's energies impacts another's)

Energy Medicine for Women

Based upon a series of simple exercises that:

Stabilize and maintain your energies
Protect you from negative energies
Determine what may harm your health (as well as your family's)
Support the body's healing process against illness

Helps with:

Cramping
Headaches
Mood Swings
Fertility Challenges
Healthy Pregnancy
Morning Sickness
Birthing Process
Vitality
Thyroid Imbalances
Memory Loss
Osteoporosis

Source: Innersource.net, Donna Eden