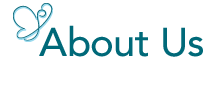 Metamorphosis Healing Arts Centre incorporates natural healing programs using whole food supplements, homeopathic, and energy techniques.
Our purpose is to develop a personalized natural health improvement program just for you. We use a form of muscle testing, or applied kinesiology, to assess the body's neurological reflexes. With this we are able to identify underlying stress and/or weakness in the body's system and organs, which may be affecting your overall health.
We are seeking the underlying cause of your symptoms, not merely to alleviate them. We then recommend specific whole food nutritional, herbal, homeopathic supplements, and exercises, along with dietary and lifestyle counseling to help return the body to its natural balance.
You will be provided with a program of simple and exact steps. Updates and adjustments are done as needed for the best progress to heath recovery. We take into account you as a whole person, not just your symptoms.
We guide you through the process of making healthful lifestyle changes. Together we find options that work with your lifestyle, family and budget, to achieve increased wellness with this highly personalized program.
If you just do not feel like yourself or you would like to maintain great health, this program applies to you!
It all begins with a one hour initial consultation to develop your personalized program.
Contact Us today!


Hours & Address⁄Directions
We are open Monday to Friday - 9am until 5pm
Late Hours can be scheduled on Tuesday & Thursday
For Address & Map - Please visit CONTACT


About Julia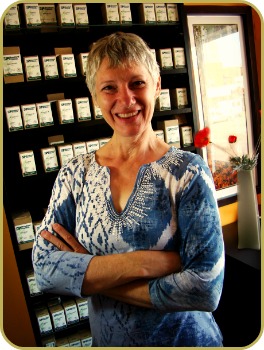 Hello, my name is Julia Dawn Juarez and as a Clinical Practitioner and owner, I am thrilled you have taken the time to learn more about Metamorphosis Healing Arts Centre.
I am one of only 400 Advanced Clinically Training (ACT) certified practitioners trained in nutritional response testing in the world, and only one of two in Canada. I have also been trained and certified in Energy Medicine by Donna Eden, bestselling author of Energy Medicine and Energy Medicine for Women.
As an experienced and skilled Occupational Therapist, I have served clients in the community since 1988. These combined skills and many years of experience, coupled with my passion for helping people to improve their quality of life, is what inspired me to pursue Energy Medicine and Nutrition Response Testing.
This is why we were created with the simple mandate …
To help align the body's energy,
while boosting health and vitality to
enhance your overall enjoyment of life!
Metamorphosis Healing Arts Centre serves clients in the Hamilton, Toronto and Niagara regions of Ontario, Canada.